Highway to Hell: The Florida Turnpike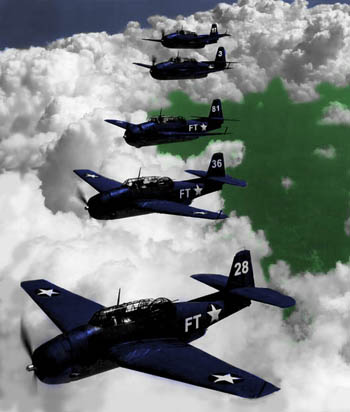 Remember the tragic story of the pilots who took off from an airfield in Florida many years ago?  They got lost during the flight and then disappeared, presumably ending up somewhere in the Devil's Triangle.
At least the men who went missing and were never found had some legitimate excuses for veering off course.  After all, they were flying World War II-era planes.  They lacked sophisticated nautical systems.  They didn't have global tracking devices.
Such a thing couldn't possibly happen today, could it?
Well….think again.
In this modern day and age, imagine two grown men, both supposedly intelligent and semi-technologically advanced, getting so ridiculously lost that they would end up 120 miles away from their final destination.  Impossible, right?
Well, yesterday it happened. And the two grown men who drove off in the wrong direction half way across an entire state are myself and Todd Anderson, the creator of "Poker Night in America," and before that. the Heartland Poker Tour.
Here's the story.
……………
Let's begin by stating the obvious.  Florida is a weird state.  Statement of fact on the record, now let's continue.
Yesterday, I flew into West Palm Beach.  Once there, I met with Todd.  We planned on driving up together to Daytona Beach and Jacksonville.  It's worth noting that I've never been to either if those cities before.  However, Todd had previously visited both — so he'll have to come up with his own excuse as to how he could drift off so big time.
Instead of driving up Interstate-95, where traffic is usually heavy, we decided to take the Florida Turnpike instead, which according to my best recollection basically follows along the same route.
Wrong!
The Florida Turnpike certainly seemed a much easier way to go.  There would be far less traffic.  Charging $2.50 at a toll booth very twenty miles or so has a remarkable way of culling herds of congestion.  And it would have been absolutely ideal, except that, you know, it doesn't go anywhere close to where we intended to drive.  Otherwise, it's the perfect route.
So, we're a good hour into what should be a leisurely three-hour drive.  That's when my cell phone went dead.  After a cross-country flight and a half day spent on the ground, the battery was totally spent.  As for Todd, his cell phone (with a GPS tracker) worked perfectly fine, so (once again) he'll have to come up with his own excuse.  Sorry Todd, but you're getting thrown under the bus a lot in this story.
Well, the Florida Turnpike is about as boring a drive as exists, and that's really saying something if you've ever dozed off on the New Jersey Turnpike.  Trees, trees, and more trees.  And toll booths.  About the most exciting thing on the highway heading north are the slew of anti-abortion billboards pretty much along the entire way informing drivers that "a human begins breathing 18 days after conception," that message plastered over the face of a smiling toddler.  As an odd accompaniment to the monotonous drive, however, I must say those billboards were wildly entertaining — especially the ones placed right before the "Adult Video Store" billboards, which competed for the hearts and minds of thousands of passersby.  Nothing curtails the excitement of heading to the porno store like being confronted with the abortion issue.
Like I said, Florida is a strange place.
I should have noticed something was going amiss when the palm trees began disappearing, while more and more pine trees took their place.  At one point Todd said something about being surprised that we couldn't see the ocean.  See the ocean?  When he said that, I rolled my eyes (he didn't notice, I hope).  Does Todd really think the Florida Turnpike runs right along the beach?  Talk about clueless.  How did he ever get so successful?  Oh well, if Steve Dannenman could finish second in the WSOP Main Event, I suppose anything's possible.
I missed the second series of red flags, that indeed, we were drifting badly off course.  We starting seeing exit signs for the Disney-themed parks.  Wait.  Isn't Disney World somewhere over there near Orlando?  Disney sure is powerful, I thought.  Hell, they even have exit signs 60 miles away over near the Atlantic Ocean.  Damn!
Red flag number three is really an embarrassment, and I hesitate even bringing it up.  A few hours into our drive, we see lots of tall buildings.  That seemed really strange.  Why would there be all these buildings around when Orlando is at least an hour away?  There's not supposed to be a city here.
Believe it or not, we still haven't caught on yet that we're veering completely off course.  And, this situation is going to get worse.  Good thing we weren't flying airplanes, or else we'd both be inside the intestinal tract of a shark right about now.
……………
About an hour later, Todd turns to me and barks out, shouldn't we be there by now?
Of course, Todd's right.
We haven't seen a road sign with anything remotely connected to Daytona Beach.  No mile markers.  No advertisements.  Nothing.
So, what do we do next?  We drive on, deeper into the endless abyss of confusion.
We approach a city that sounds vaguely familiar.  It's called "Ocala."  But isn't Ocala over on the opposite side of the state, I wonder?  Isn't Ocala closer to the Gulf of Mexico?  And why are there cows everywhere?  Where in the hell is the beach?  I'm starting to sound like Todd.
Panic sets in.  When all else fails, read the instructions.
Todd whips out his cell phone (finally), and gets a read on our GPS location.  Then, he types in "Daytona Beach."
Ding!
A female automated voice announces: "You are now 123 miles away from Daytona Beach….at the next exit, turn right."
What the……………….!  Off course by 123 miles?
This sets off a moment of utter disbelief.
Todd asks, "We're still on the Florida Turnpike, right?"
Check.
"We're heading north, right?
Check.
"We're completely lost, aren't we?"
Check mate.
Turns out the Florida Turnpike deviates sharply away from the coast and heads up through the central and eventually the western part of the state.  Well, who knew!  We're now clear on the other side of the sunshine state, where the sun is now going down.  Yet another clue we missed.  When lost, look up at the sun and see which way it's headed.  Duh!
For the next 2.5 hours, we head back across a jagged quilt of farm roads, driving through every small town and 15 mph school zone in central Florida.  Why is there always a school bus with red lights flashing every time you're in a hurry?  The journey becomes a maze of churches and watermelon trucks and fast-food joints.  Of course, the GPS tracking system goes haywire, too, telling us to make two bogus turns (which we ignored, fortunately).  Otherwise, we might have ended up in Atlanta.
……………
Not all stories have happy endings, but this one does.
Turns out we ended up at a really cool bed and breakfast place in New Smyrna Beach which is called "the Black Dolphin Inn."  At a buck-twenty a night, this place is a bargain.  Located right on the inter-coastal waterway, at least partially true to it's name, you wake up to the spectacle wild dolphins swimming out in the bay.  I couldn't tell if they were African-American.
Next, our drive took us an hour north to Jacksonville.  Still stung from the day before, we planned ahead this time.  We followed something called a road map.
We also somehow managed to drive by the home of the NFL's Jacksonville Jaguars, which barely covered last week's set of teasers.  I should have gotten out and kissed the field.  For me, this now makes 23 of 33 professional football stadiums visited.  I resisted the temptation to break into the stadium as I successfully did a few weeks ago in Pittsburgh.  I mean, who in their right mind would break into that stadium?  Given that miserable team's 4-10 record, fans should be trying to get out and stay out — not in.
The kicker to the story us how we even ended up at the home of the Jacksonville Jaguars in the first place.  On the way driving to the airport, we must have made a wrong turn somewhere and got lost along the way, somehow crossing the wrong bridge and ending up in downtown Jacksonville, some 15 miles from the airport.  We never had any intention of going to the stadium.
Of course, Todd was driving.