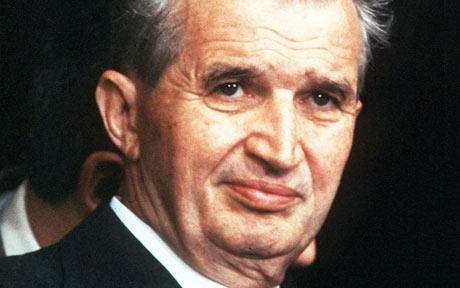 Writer's Note:  This week marks the 25th anniversary of the Romanian Revolution.  This is the first in a serious of articles which recalls my first-hand account of the uprising in Bucharest between December 21-25, 1989.    
Four days after making a dreadful miscalculation and delivering his final rambling speech to a crowd of more than 100,000 stoic sycophants from the grand balcony of the Communist Party Central Committee Building in Bucharest, and while the Romanian nation watched breathlessly on live television, dictator Nicolae Ceausescu and his wife Elena would gunned down by a firing squad on Christmas Day.
Now 25 years later, several questions about the Ceausescu's final days remain unanswered.
How could Ceausescu's iron fist lose its mighty grip on power so quickly and so completely?  How did his situation manage to deteriorate so badly for him?  He'd ruled his nation as a archetypal cult figure for 24 years.  Yet, his body ended up crumpled against a wall, riddled with bullets fired from a makeshift execution squad made up of Romanian Army paratroopers who were hastily assembled at a military base in the small town of Targoviste, just outside Bucharest.
What happened?
This is the story of what I witnessed in central Bucharest during those days which led to the downfall of Communist rule in Romania.
Read More