The Van Morrison MasterClass: Week 5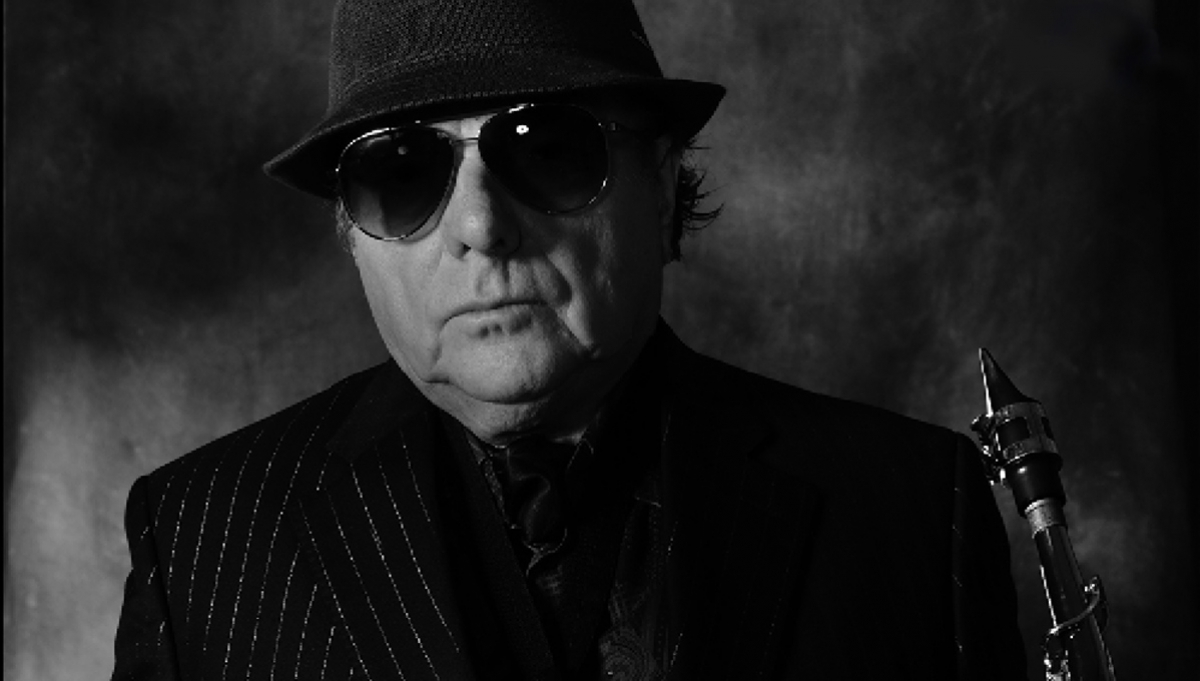 "I write songs.  Then, I record them.  And, later, maybe I perform them on stage.  That's what I do.  That's my job.  Simple."
THE VAN MORRISON MASTERCLASS:  WEEK 5
Part 5 (Days 29-35) of an ongoing retrospective on the music and career of Van Morrison
VAN MORRISON MASTERCLASS: DAY 29

"Your Mind is on Vacation" (1995)
On May 3rd, 1995, Van Morrison booked Ronnie Scott's Jazz Club in London for an afternoon. This was to be quite an exclusive engagement. Van brought in three fellow jazz masters and within just five remarkable hours recorded an entire album that became, How Long Has This Been Going On.
There was no audience that day. The only witnesses to the impromptu jam session were the musician themselves, including two of Van's longtime collaborators — Pee Wee Ellis (on sax) and Georgie Fame (on piano). It's practically unthinkable that Van and friends recorded 14 tracks in all that day, including four original songs. Again, in just FIVE hours.
The rest of the songs, 10 in all, were jazz covers. One of the covered songs was Mose Allison's 1976 composition, "Your Mind is on Vacation." This song has been recorded by an eclectic mic mix of performers, at different speeds, and done in various styles. Elvis Costello, Buddy Guy, Taj Mahal, and Van Morrison were but a few to add their signatures to Allison's classic.
Typically, most covers are not as good as the original. However, Van and the jazz ensemble absolutely kill on this tune. Even though there's no live audience, the vibe very much sounds and feels like a jazz nightclub, which is precisely what Van was aiming for in the session.
RECOMMENDED: First, listen to the original release by Mose Allison, which is very good. This original recording is HERE. Then, play the 1995 remake with Van in what amounts to a live take. No overdubbing. No filler. No autotune. No special effects. No mixing. No real post-production. Just pure jazz.
Van's long career has been driven by erratic spontaneity. Fans never know what direction he'll swerve next, nor what project he'll undertake, nor know just who might appear alongside him in the studio. In a recording industry strictly driven by genres and pigeonholing, Van has never succumbed to boundaries, something which has probably cost him exposure and sales. He's done disparate albums categorized as rock, blues, jazz, country, folk, meditative, skiffle, soul, traditional, and even appeared on movie soundtracks. He might do a jazz album one day, and engage in gospel music the next.
Interestingly, when Van was asked about these sessions sometime afterward, he noted that the album wasn't planned. Van and his jazz compatriots had all been talking about doing a jazz album together for 25 years, dating back to the "Moondance" period. Then, everyone discovered they happened to be in London with a free day, so Van said, "Let's do it."
How Long Has This Been Going On fared poorly just about everywhere, except in the U.K. where it charted at #1 in the jazz genre.
VAN MORRISON MASTERCLASS: DAY 30

"Naked in the Jungle" (1974)
Some songs sound far better when performed live rather than the studio version. "Naked in the Jungle," performed in 1974 at Van's live set in Montreux, Switzerland is a perfect example.
The song was composed sometime in the early 70s and was a staple of Van's live shows during that prolific period of both touring and recording. However, other than appearing on several bootlegs and one obscure live album with a limited release, the track remained unavailable publically until more than 20 years later. It's baffling as to why there was such a lengthy delay, given the tremendous energy of the song and the distinctive electric-techno riffs, which were cutting-edge sounds in that time period. Certainly, the opportunity for a hit record was missed.
Van's "backup band" here is stellar. And that's an understatement. Dallas Taylor, the former drummer for Crosby, Stills, and Nash, is on drums. Taylor is extraordinary on this track and seems to play so effortlessly. I like how the camera on this video focuses on the musicality, including Taylor's drum work. Jerome Rimson is on bass, who is equally up to the task. But the real star of the track, perhaps even outshining Van on vocals and acoustic guitar, is Pete Wingfield on the Wurlitzer organ. Watch the hand movement here, which for a live set is pretty amazing. Incredibly, this backing trio of session musicians didn't play together prior to this engagement at Montreux. Yet no one misses a note, nor skips a beat. Other than a few rehearsals, the band never did any studio work nor other tour dates (though Wingfield did appear on Van's later album, Into the Music). A great song is made even better here by the spontaneous energy from each musician.
Eager to separate himself from the rock genre, Van sought to play at jazz festivals and outlier events whenever possible. Montreux was one of the biggest and most prestigious jazz gatherings and being invited to play was a big deal. Van made two Montreux appearances — one in 1974 and the other in 1980 — which are among his best live shows. Perhaps this is some indication he took these gigs more seriously than standard tour stops. In an upcoming series of "lessons," I'll devote more time to the Montreux backstory, which has some fascinating twists and turns.
Van's appearance here is also worth noting. Looking every bit like the math Graduate Teaching Assistant with the 70's-era glasses, beige corduroy pants, and brown shirt, Van is very much anti-hipster. He's so uncool, that he's actually cool. While David Bowie was doing Ziggy Stardust, Elton John was displaying wild costumes, and Mick Jaggar was prancing around stages, Van — very much their contemporary — went in the totally opposite direction. "IT'S ALL ABOUT THE MUSIC, NOTHING ELSE" Van was quoted as saying.
This clip says everything about being into the music with no regard for commercial sales nor personal flamboyance. It's one reason, of many, Van has a very unique following. Like aged scotch, it's not for everyone's tastes. But it's an acquired appreciation.
"Naked in the Jungle" is a great song, enhanced here by exceptional musicianship. Have a look and a listen and see if you agree.
VAN MORRISON MASTERCLASS: DAY 31

"Spanish Steps" (1987)
One of Van's edgier instrumentals is "Spanish Steps," which opens the album, Poetic Champions Compose.
Van intended this album to be composed entirely of jazz instrumentals. But after writing and recording the first three tracks, in typical VM fashion, he veered off-script and opted instead to add a grab bag of songs of varying genres. That inexplicable whim made this album terribly difficult to pigeonhole — was it a jazz album or a pop album? Unfortunately, the mid-1980s were a rigid time when vinyl records (and CDs which were first introduced) were sold in retail stores and strictly categorized by genre. There were different music sections and most buyers didn't cross into other areas. Van's recordings, particularly from this period with so much varied instrumentation, never quite fit in anywhere.
Indeed, Van has always been something of a musical nomad.
Circa 1987 was also the height of the MTV era when pop music was accompanied — some say dominated — by music videos. To produce a hit single, a music video was absolutely mandatory. Well, Van never gave a damn about any of that, and just did his own thing. That's one reason most readers, even fans of Van's music" are unlikely to be familiar with the recording being examined today.
Poetic Champions Compose received a mixed response from critics. Rolling Stone magazine dismissed it as "a cranky self-imitation." Over time, the album has gained some traction and respect. From listening to "Spanish Steps," it's easy to understand why there are mixed feelings. The song is gritty. It sounds like something Quincy Jones might have recorded in the early '60s.
Van often does much of his own saxophone work in live performances and in some recordings. He does great work here on the lead sax. Also, pay particular attention to the tempo change about midway through. Very creatively done.
Sometimes, words aren't necessary. All we need to hear is the sound of the sax to change our mood and go to a different place.
VAN MORRISON MASTERCLASS: DAY 32

"Tupelo Honey" (1971)
"….You can't stop us on the road to freedom.
You can't stop us, 'cuz our eyes can see…."
"Tupelo Honey" is the title track on what began as a country-western album. Van had spent the previous two years writing dozens of new songs while living in upstate New York. He was heavily influenced by his neighbors — namely Bob Dylan and members of The Band who had veered away from electric guitars towards acoustics and a more folk- and country-based sound
Van had just come off two successful albums released in the previous year heavily rooted in jazz and R&B. So, shiting to a very different musical genre posed significant career risks.
One of the downsides to Van's newfound success and fame was having to fend off groupies and other distractions. Just as he began recording these tracks, he got fed up with the local scene and abruptly moved across the country, settling down in Marin County. California. Van's sudden relocation meant he'd have to form a new backup band from scratch and also hire a new production team. Already beset by a reputation for being difficult to work with, Van hoped to be able to find suitable musicians and freelancers in the Bay Area. While Van enjoyed a few steady sidemen over the years, this impulsiveness led to a revolving door of band-mates that made every new recording and touring a tedious process.
Tupelo Honey is to Van Morrison what Nashville Skyline was to Bob Dylan. That is to say, just as the 1969 album represented a significant break from expectation, Van was also searching for some simpler musical distillation. Just as Dylan thought the New York music scene had grown stale — and so, he looked south to Nashville where recording studios were popping up and many of the best songwriters and session players were relocating — Van's bolt for the West Coast was a similar act of rebellion. There he would be able to craft a more homespun folky sound.
Van got what he wanted and Warner, his new recording label, got their new album. "Tupelo Honey" is arguably the strongest track on the 11-song collection. The single was a modest hit, charting at #27 in the U.S. Also, an unusual reversal of fortune for Van, the album sold very well inside the U.S. but bombed elsewhere it was released. Hence, it's a mixed bag of both success and failure.
Surprisingly, Van later regarded the album as one of his worst, saying the songs were just "a bunch of leftovers" from too much time spent in Woodstock. The trial and stress of putting an entirely new band together and being pressed to go on tour again within weeks also contributed to a feeling for rejection for the material.
Nonetheless, "Tupelo Honey" remains a lovely song with some beautiful lyrics, clever instrumentation, and a catchy sing-a-long chorus. The song title refers to a specific type of honey produced in and around Tupelo, Missississippi.
"Tupelo Honey" might seem simple and country-themed, but it slowly expands into something far more powerful over more than 6 minutes in duration, driven by a rousing combination of percussion, folksy guitar, and Van ad-libbing many of the unusual lyrical connections and bridges.
Finally, while Tupelo Honey wasn't really the folk/country album Van had originally planned, 37 years later he went into the studio and recorded Pay the Devil, a collection of country classics and some originals. So, Van did eventually deliver on the full folk/country theme, albeit many years later.
VAN MORRISON MASTERCLASS: DAY 33

"Fame" (2003)
Van Morrison's near-pathological loathing of the media and his distaste for granting interviews is comically epic. Or, epically comical.
Consider this story. Years ago, Van was in a Paris hotel room while on a tour break. Per his record contract, he'd agreed to grant a half-hour interview to a top journalist with Le Monde, one of the biggest publications in France. The interview seemed to be going relatively well, when out of nowhere, just as the reporter was in mid-sentence asking a question, Van looked at his wristwatch, then snapped, "your 30 minutes are over. We're done."
The roots of Van's distrust and deep resentment of media, show business, the music industry, and fame will be the topic of future lessons. However, this topic has driven Van to write a number of provocative songs that vilify his critics and unnamed members of the press. One such song is "Fame," from the 2003 album, What's Wrong With This Picture?
This is one of 13 original compositions, mostly blues-oriented, which earned him a well-deserved Grammy nomination for Best Album. Over the years, this album has been largely forgotten by the public due to a voluminous number of other recordings — before and since.
Van's lyrics are both masterful and incendiary. I particularly love the Andy Warhol reference. I won't give away any surprises. You'll just have to listen.
In one of my earlier notes, I wrote about "Greta," off the Born to Sing: No Plan B album, which is a tribute to the late Greta Garbo and her intensely private manner which became a life of self-seclusion. "Fame" is very much in the same vein, though he doesn't play as nice on this recording. Van tears into the media and like a junkyard dog and doesn't let go. Not since Don Henley's "Dirty Laundry" (1982) has there been a more spirited attack on the establishment press than this bluesy chestnut.
Note that this initial recording (off the 2003 album) is the only one available on YouTube. But it cuts off at the 3-minute mark. Van re-did the song as a duet on the utterly forgettable 2017 album, Roll With the Punches. This later version sounds unrehearsed and lacks the vocal clarity of the original. However, Van's harmonica work on the recent version is quite good.
Also note this original version of "Fame" isn't the same hit song composed and recorded by David Bowie (1975).
THE VAN MORRISON MASTERCLASS: DAY 34

"The Way Young Lovers Do" (1968)
Astral Weeks was Van Morrison's second solo album and is widely considered to be his masterpiece. In the half-century since its release, it's been deciphered, discussed, debated, and dissected by everyone from rock critics to fans to poets to fellow musicians. The seminal work is often ranked as one of the greatest rock albums of all time.
Yet, Astral Weeks isn't a rock album at all. It's in many ways the antithesis of a rock album. It's not an outward expression so much as an internal sojourn. Each song in its own way cements the collection as a whole, yet none of the tracks was suited for top-40 radio airplay nor destined to become a hit single. Van is clearly intent on exploration on his terms.
The album was Van's follow-up to the success of "Brown-Eyed Girl," but it was a monumental disappointment both personally and for the record company. It sold poorly. At the time, critics largely ignored it. It took years, decades even, to gain the respect and reverence it rightly deserves.
Astral Weeks is best listened to alone, purely as a musically meditative exercise. There's nothing conventional about the lyrics, melodies, timing, nor messaging, which like most great works in literature are open to the broadest possible interpretation. One can listen over and over again and gain something different each time.
Whatever one's opinion is on this melancholy and weirdly complex album, it's astonishing that Van wrote and composed this entire body of work on his own at age 23. He had no George Martin-figure in the studio nor an alter-ego to share ideas with. Indeed, Astral Weeks is the complex distillation of a lone struggling musician strumming a guitar over and over again, trying to get it right, experimenting with different lyrics, and re-arranging the melody into idiosyncratic patterns. It's a Salvadore Dali. It's a Jackson Pollock. It sounds like nothing of its time.
"The Way Young Lovers Do" has been criticized as the weakest track on the album, described as "uncomfortably out of place," which I think is a terrific place to begin when discussing this work.
Unlike conventional rock which is written in quadruple metre, "The Way Young Lovers Do" is in triple metre, a jolt to standard pop music convention. With its odd syncopation and multi-layered instrumentation, the song is a virtual narcotic of sounds. It's a trip.
Nothing on this track sounds quite like it fits — the jazz beat, the double bass, Van's wailing vocals, the ode of young love in the lyrics. Everything clashes., even the backing echoes of horns and strings. Yet, oddly enough — it all fits.
Quoting my good friend Benjo DiMeo, who resides in Paris and is a fellow amateur music aficionado:  "Long ago I read that Van just asked his musicians to go crazy on their instruments, without paying too much attention to each other. Don't remember if this applied to the whole album or just this song, but you can hear it clearly here."
Rock critic Craig McCallister wrote:
"Astral Weeks is a critics' wet dream of an album, consistently frothed over and placed at the upper reaches of 'Best Albums Ever' lists. It's a particular kind of album; a heady mix of rock, folk, jazz, and soul which doesn't always hit the mark for me, but, when it does, bullseye!…..Van sketched out the track on his acoustic guitar and encouraged the others to fall in behind him. Going against the grain of late 60s studio work, Van didn't prepare chord charts or musical scores. Instead, the whole thing was kept together with head nods, subtle glances and the unspoken telepathy that happens between seasoned pros. What was recorded for posterity is essentially the first run-through of the track."
VAN MORRISON DOCUMENTARY:

PART ONE (EARLY YEARS)
Here's an excellent documentary on Van's early life, from 1945-1964 (up through the creation of Them).  Well worth watching if you're following the MasterClass.
The main takeaway from this 10-minute segment:  Van grows up on a steady diet of country-western music, the blues, jazz, skiffle, and other influences.  He gets into rock n' roll because "there was no other outlet for what I really wanted to do."
I'll post more segments as the MasterClass continues, going forward.
Previous Segments:
Note:  Follow me on Facebook for the latest editions of the Van Morrison MasterClass, and more.
.
__________