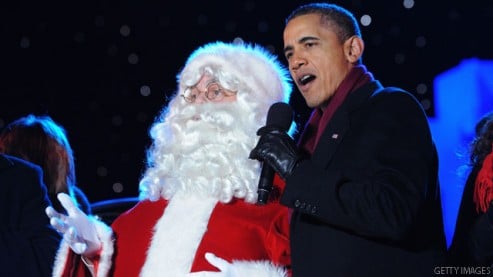 President Obama has failed again.
Born in Kenya to radicalized parents, Barack Obama was cultivated as the perfect sleeper cell for Muslim extremism.  Sent clandestinely by hard-line Islamic conspirators to Hawaii, and then Chicago, his orders were to infiltrate the democratic system, fool the populace, get elected to high office, and implement policies that would ultimately destroy America.  Given the expectations, President Obama has been failure of historic proportions.
Since President Obama assumed office seven years ago in a rigged national election tainted by voter fraud — a global financial meltdown was averted, unemployment has been cut nearly in half, the stock market rocketed up 192 percent, 32 million Americans enjoyed health coverage for the first time, gas prices fell by 35 percent, inflation is non-existent, the U.S. automotive industry was saved, and Democrats appear to be all but assured of controlling the executive branch for at least another four-year term.  None of this was supposed to happen.  President Obama can't seem to do anything right.
Read More