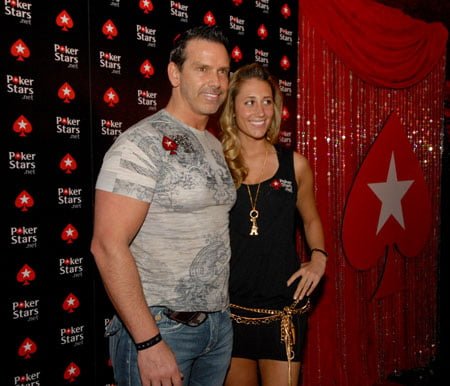 All In Magazine (and website) recently released a quite moving tribute to the late poker pro Chad Brown, who passed away two months ago.
Someone sent the link to me yesterday, which shows a five-minute video with remembrances by many of Chad's closest friends and associates.  I must say, All In did a wonderful job on this.  Interviews were done at the very first "Chad Brown Charity Poker Tournament."  The memorial ceremony and poker tourney was held at Binion's Casino in July.
Kudos to Vanessa Rousso for all she did to make this event happen and for her boundless energy and brave face in what was certainly one of the most difficult times of her own life.  I was also touched that so many people in the poker community turned out for the tribute, which merits looking back upon now.  Hopefully, this event which raised money to fight the type of cancer that ended Chad's life will become and annual event held each summer.
Here's a link to the video at All In Magazine:   CLICK HERE
Or, you may click the link below and watch:
Read More