Writer's Note:  This is the conclusion of a three-part series.  What follows are the two WORST pop-rock performances I have ever seen.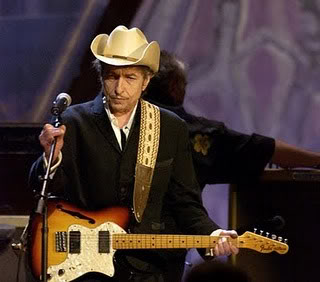 SECOND WORST ROCK PERFORMANCE OF ALL-TIME — BOB DYLAN AT PLANET HOLLYWOOD IN LAS VEGAS — 2006:
It's hard to believe, but Bob Dylan actually won a Grammy for "Album of the Year" for the rubbish that was piled onto the stage during the first and only time I ever saw him perform live in concert.
He was FUCKING AWFUL.
For the 90 or so minutes I had the misfortune of being in his presence, Dylan was disinterested.  Disconnected.  Arrogant.  Thoroughly unprofessional in every sense.  There is not one positive thing I can say about this dismal experience, except seeing the EXIT sign on my way out.  That's right.  I walked out.  It was a maddening waste of time and money.
The venue was Planet Hollywood in Las Vegas — an almost-perfect arena to see one of America's last true musical icons.
Mike Paulle (the great poker writer) got us two premium seats in advance.  Right before the lights when down and the show was to begin, Mike leaned over to me and revealed how special this moment was in his life — that he just wanted to be there as if completing some kind of pilgrimage.  Mike was there to pray to the Zimmerman god, raise his hands high into the air, and say "thank you" to the great Dylan for all the magical music that had been given to him, his generation, and the world over five decades.
Indeed.  This wasn't so much a rock concert as it was a pagen moment of worship.
As things turned out, we ultimately discovered that we'd been worshiping a false god all along.
Read More